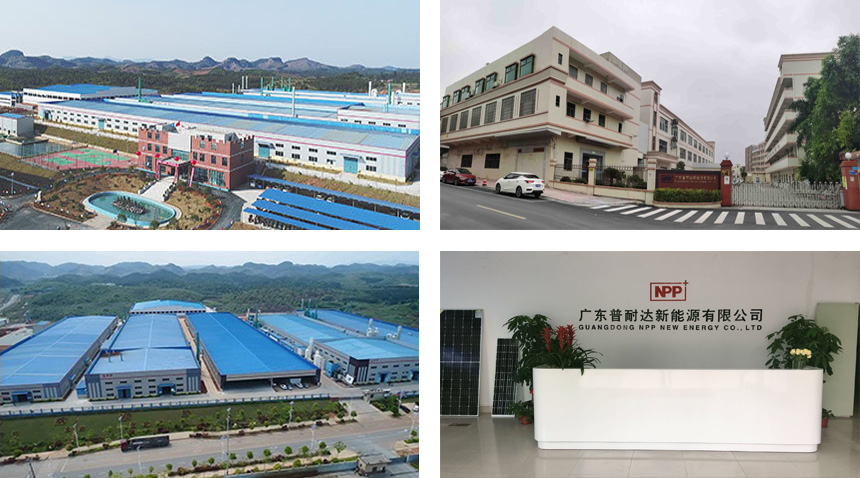 GuangDong NPP New Energy Co., Ltd is a wholly-owned subsidiary of NPP Group. Specialized in lithium batteries (ternary lithium batteries, lithium iron phosphate batteries applied for power vehicles / UPS / telecommunications / solar systems etc), a full range of solar system products (solar panels, controllers, inverters, etc).
NPP group is an international enterprise which is specialized in R&D, manufacturing, marketing of renewable energy products, with total investment of 150 million US dollars. Since it established, NPP Group pays close attention to quality control and conducts strict producing control from raw material to final product, which ensure high quality of every products. The products had obtained ISO9001, ISO14001, TUV, CE, CQC etc, all these render our products to be compatible with requirements of world-wide equipment. Our high-quality products bring clean, reliable solar energy to the world-wide on-grid and off-grid for civil, commercial, industrial and large-scale public facilities.
We continuously promote our social mission with our sales and marketing network, as well as our installer in Asia, Africa, Europe and North America.
NPP group takes "CLEAN ENERGY, SAFE POWER" as its vision, commits to build a sustainable developed new energy industry.